Charley McClendon, Vice President of Employee and Labor Relations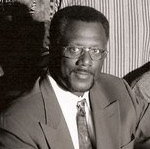 Charley McClendon, MA has over 30 years of experience in human resources and labor relations management. A retired Administrator for Labor Relations, from Hurley Medical Center, his experience includes ensuring legal compliance and development of policies and procedures.
Experience
Charley's experience includes:
Director and Administrator for Labor Relations for over 25 years
Compensation and benefits Manager
Lead Negotiator in Labor Negotiations with nine (9) bargaining units
Analyzed over 500 classifications to establish salary levels
Revised over 400 job descriptions to meet federal compliance
Education
Charley received a Master of Arts Degree from Central Michigan University and a Bachelor of Arts Degree from University of Michigan-Flint.
Training and Development
Charley has conducted multiple training sessions including "How to Conduct an Investigation" and "Employee Discipline and Termination".