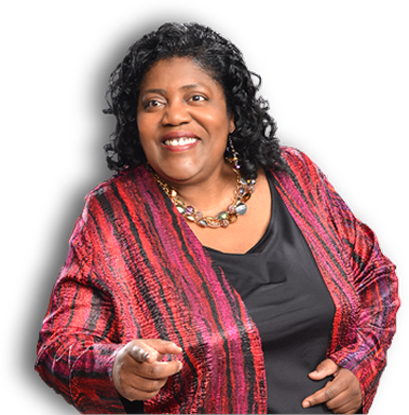 Vanessa G. Nelson, President
In an effort to help organizations protect hard earned assets and operate optimally, Vanessa G. Nelson founded and began operating Expert Human Resources LLC in May of 2009. Vanessa had become frustrated after witnessing various organizations suffer through massive lawsuits, with some of them having to pay huge non-compliance fees and penalties. She also noticed the negative employee morale, as well as the interruptions and distractions in the workplace, resulting from those issues, as well as noticed how it affected organizations' bottom-line profits.
Every day Vanessa helps employers maintain employment law compliance, avoid workplace litigation, maximize human capital, create great teams, reduce costs, and more.
Vanessa has worked with multiple diverse companies including, non-profit, healthcare (medical and dental), government, transportation, manufacturing, hospitality, retail, construction, senior services, automotive, and education. Her motto is "Organizational pains are my pains; I do not succeed until the organization is improved."
Spare Time
In Vanessa's spare time, she likes to help in her community, drive her Cadillacs on quick vacations, and write books. She is the author of 101 Costly HR Mistakes and is currently working on a new novel.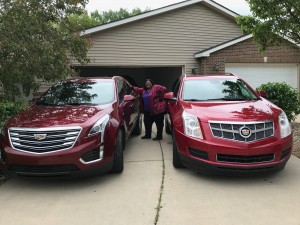 Experience
Vanessa is a results-oriented HR Professional with a unique background in business management, spanning over 29 years at two major corporations in Michigan. She has successfully helped many organizations save millions of dollars via her consulting and expertise, which includes: HR audits, management training, workplace investigations, executive recruitments, management coaching, labor relations, policies and procedures. She also conducts seminars and speaks all over the United States.
She is known to be relaxed and easy-going, but serious when it comes to improving organizations. Her clients include: McDonalds, Henry Ford College, Genesee County 911, Mass Transportation Authority, Bedford Public Schools, Old Newsboys, Genesee District Library, Detroit Wayne Mental Health Authority, Valley Area Agency on Aging, and Saginaw Transit Authority Regional Services.
Vanessa is also a sought after speaker in human resources. She has presented to several well-known organizations, including the Small Business Administration (SBA), Walsh College, Baker College and Michigan HR Day.
Education and Certifications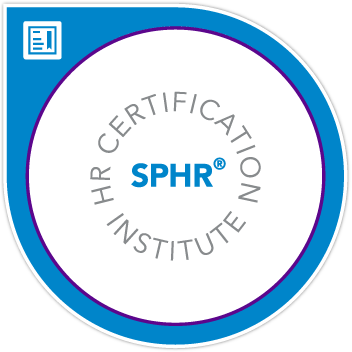 Master of Science in Administration/Human Resources Management from Central Michigan University, and
Bachelor in Business Management from Northwood University.
Society of Human Resources Senior Certified Professional (SHRM-SCP)
Certified Labor Relations Leader (CLRL)
Senior Professional in Human Resources (SPHR)
EEO Contract Investigator for the Federal Government
Publications
Vanessa authored the following book:
Other publications include:
"Human Resources and the Law Workbook", "
"How to Conduct a Compensation Study in 10 Simple Steps."
Professional Affiliations
President of Elite HR Professionals Association (SHRM Affiliated)
Advocacy Captain  for the 5th Congressional District, appointed by the Society of Human Resources Management (SHRM)
President & Member of Flint and Genesee Chamber Women's Leadership Committee (2013 – 2015)
President & Member of Mott Community College Alumni Board (2013-2014)
Member of Society for Human Resources Management (SHRM)
Benefits Partner of Saginaw Chamber of Commerce (2014 – 2016)
Benefits Partner of Birch Run Chamber of Commerce (2015 – 2016)
Committee Member of Ennis Center for Children, Foster Care and Adoption Center (2015 – Present)
EEO Contract Investigator for the Federal Government
Instructor/Speaker/Trainer, including:
Valley Society of Human Resource Management (VSHRM) Speaker – Top 15 Costly HR Mistakes –September 2018
Birmingham Rotary – Speaker – Top 15 Costly HR Mistakes – March 2018
Saginaw Valley State University – Speaker –Top 15 Costly HR Mistakes – February 2018
Michigan Green Industry Association (MGIA) – Speaker: Top 15 Costly HR Mistakes – December 2017
Flint Sunrise Rotary Club – Speaker: Top 10 Costly HR Mistakes – September 2017
Rotary Club of Flushing, Michigan – Speaker: Top 10 Costly HR Mistakes – August 2017
Fenton Rotary Club – Speaker: Top 10 Costly HR Mistakes – August 2017
Grand Blanc Rotary Club– Speaker: Top 10 Costly HR Mistakes – July 2017
Flint Rotary Club – Speaker: Top 10 Costly HR Mistakes – July 2017
Baker College – Speaker: Top 15 Costly HR Mistakes – May 2017
Michigan HR Day, Speaker: Top 15 Costly HR Mistakes…and How to Fix Them! 
Baker College, Speaker: Top 15 Costly HR Mistakes…and How to Fix Them! (2017)
Walsh College, Speaker: Top 15 COSTLY HR Mistakes…and How to Fix Them! 
Small Business Administration Outreach Tour (Speaker for two (2) Breakout Sessions)
Saginaw Chamber of Commerce (Speaker: Big Strategies for Small Business, Topic: Human Resources and the Law
Michigan Association of RV Parks and Campgrounds 2014 Convention and Trade Show, Speaker: Human Resources: What Every Employer Should Know
Birch Run Chamber of Commerce, Speaker: Affordable Care Act Made Simple and HR and the Law
Michigan Back to Work Career Fair, Speaker: Writing Amazing Resumes
Compliance Trainings, Instructor/Trainer
Avant Resources, Instructor/Trainer
National Associate of RV Parks and Campgrounds Annual Conference, Speaker: Affordable Care Act and HR and the Law
Mott Community College, Protecting Your Business Panelist and Speaker: HR and the Law