Mission
Expert Human Resources' mission is to dramatically improve organizations' operational performance and bottom lines; by helping with employment law compliance, avoidance of workplace litigation, creating great teams, and maximizing human capital; thereby protecting organizational assets and reducing costs; promoting healthy, positive work environments.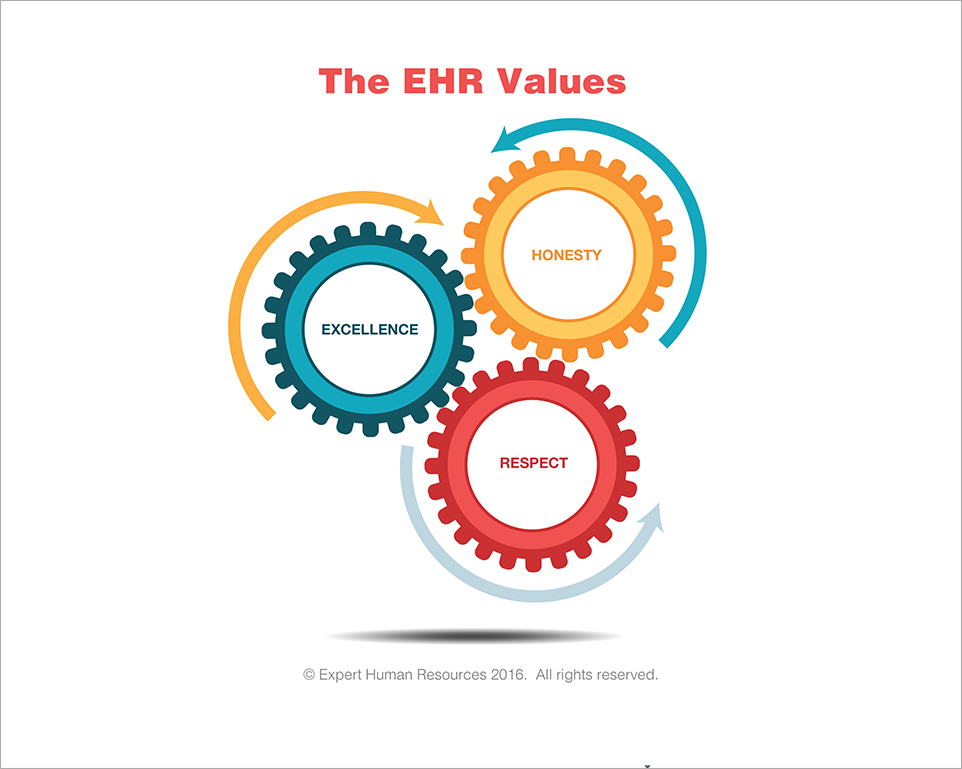 Values
E – Excellence — We will exceed customer expectations by providing superior values and exceptional results!
H – Honesty — Displaying Honesty in our service delivery and honoring our commitments!
R – Respect — We will treat everyone with uncompromising civility and fairness!
Vision
To be the leader, most trusted and respected provider of premier Human Resources solutions and services.
What We Do
Expert Human Resources of Michigan is an award-winning, service based, Human Resources compliance solutions company offering a wide range of services to help companies maintain employment law compliance, avoid workplace litigation, maximize human capital, increase competitiveness, and reduce costs.  Located in Genesee County, Michigan, and founded in 2009, our experts have approximately 100 years combined HR and Employment Law experience obtained from large corporations. We deliver immediate potential solutions that align to your company and culture.  We pride ourselves in providing two (2) weeks or less project implementation.
We provide a continual source of information, support our customers' goals and challenges, as well as, deliver high-quality, customized services. We embrace our mission and assure customer respect and confidentiality. We are not only a Michigan HR-Group, we are nationwide!
Expert Human Resources assists companies with:
Maintaining employment law compliance and avoiding workplace litigation

Ensuring legal compliance with local, state, and federal requirements
Developing and updating the employee manual, policies and procedures
Conducting job analyses and creating ADA compliant job descriptions

Labor and Employee Relations

Grievance handling
Disciplines and employee separation preparation/procedures
Union negotiations
Detailed third-party workplace investigations

Employee training –

Employment laws – FMLA, ADA, ADEA, FLSA, EEOC, etc.
Sexual Harassment
Human Resources Basics
Health Insurance Portability and Accountability Act (HIPAA)
OSHA
And More
Services
Our expert human resources consultants are experts in their specialty areas, adept with current laws, and committed to remain up-to-date. We listen to your individual needs and issues while providing clearly defined explanations and solutions. We offer a wide range of services through via HR compliance solutions, which includes:
Background Checks
Employment Laws
FMLA
ADA
Performance Appraisals
Performance Improvement Plans
Grievances
Union Negotiations
Benefits Review
"Outstanding, Outstanding, Outstanding! I was thoroughly impressed with Expert Human Resources' expertise and the outcome."
Willie Middlebrook, McDonald Franchisee/Owner