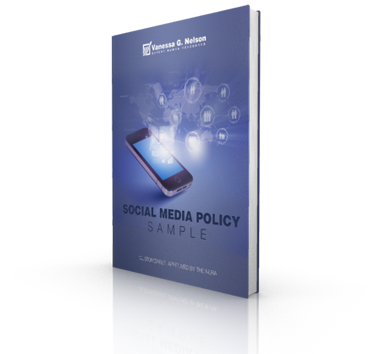 Customizable, Approved by the NLRA
Protect your company's reputation! Implement a Social Media Policy today!
A social media policy communicates what is appropriate for employees to post about your company to their social networks. As a general rule, they shouldn't write anything they wouldn't want plastered on the front page of their local newspaper, according to Small Business Association.
Social-media guidelines, which are typically included in the employee handbook, remind the company's social-media enthusiasts that "context matters." It also provides specific advice on things like acceptable profile photos and how to respond if a journalist contacts his employees through their personal networks.
A social media policy can do more than avert problems. Having clear guidelines can also help employees understand ways they can use social media to help achieve business goals. For instance, policies should advise employees how they can comment on blogs or social networks to boost brand awareness and drive traffic to the company's site.
Complete the fields below to access your free copy!