Are you Opening the Door to Workplace Litigation?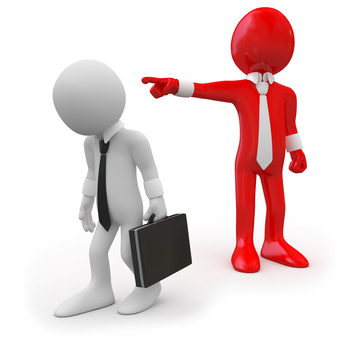 Do you need to terminate an employee, however, you are afraid of a wrongful discharge problem? Will your disciplinary forms stand up in court or arbitration? Administering disciplines and/or terminating employees can be confusing and frustrating. Technically, an employer can terminate "at-will" employees at any time for any reason, however, if a discharged employee can prove you fired him or her for an illegal reason, an employer could face expensive litigation. If the employee claims retaliation (the #1 discrimination claim), there could be an additional charge and more costly litigation.
Contact Expert Human Resources for our experts to consult with your Owner(s), Manager(s), etc. to ensure that the disciplines are administered correctly and that termination is warranted. We can also develop customized disciplinary and termination forms for your company and review your policies and procedures.
"I made a cold call to Expert Human Resources for HR assistance. I was given an appointment the very next day and received immediate help. The services were quick and outstanding! I will use Expert Human Resources again and highly recommend them to others."
Tim, General Counsel, Midwest Bus Corporation

Call us at (877) 356-6175,  or e-mail us Today!