Management Training
Are Your Managers Properly Trained to Protect Your Organization?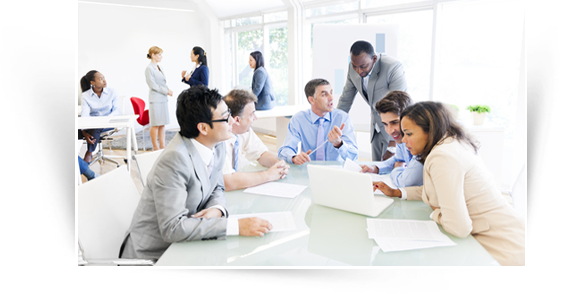 When managers and employees are not properly trained and prepared for workplace issues, companies could face discrimination suits, litigation, settlements, lawyer fees, unplanned expenses, employee turnover, morale issues, and a possible negative community image.
Additionally, the Equal Employment Opportunity Commission (EEOC) recommends training to confirm that companies are compliant with federal laws.  The most recognized legal issue pertaining to the EEOC is sexual harassment in the workplace.  The EEOC states: "Harassment violates federal law if it involves discriminatory treatment based on race, color, sex, religion, national origin, age, disability, genetic information, pregnancy, or any other protected characteristic.  Under EEOC regulations, it is also a violation if harassment results from job discrimination opposition or participation in workplace investigations/complaint processes.
Expert Human Resources provides management and employee training, which can include: Presentations, videos, role-play, tests, and certificates of participation.
Don't put your company at risk!  Make sure your managers and employees are properly trained.
Our customized training includes:
Anti-harassment and Discrimination
Diversity, Sensitivity, and Inclusion in the Workplace
Unconscious Bias
Civility and Respect in the Workplace
Bullying in the Workplace
Fair Labor Standards Act and Wage & Hour Issues
Progressive Discipline
The Legal Side of Supervision
Assertiveness Training
How to Write Documentation that can Stand Up in Court!
How to Conduct and Effective Investigation
Human Resources and Employment Law Basics
Family Medical Leave Act (FMLA) and Avoiding FMLA Abuse
Health Insurance Portability and Accountability Act (HIPAA)
Social Media
How to Hire High Quality Employees
Telephone Etiquette
How to Deliver Knock Your Socks Off Customer Service!
Workplace Violence
Top 15 Costly Mistakes…and How to Fix Them
COVID-19 Mistakes
And more!
Expert Human Resources can customize trainings to meet your needs. Call us today at (877) 356-6175 or e-mail us!