Speaker – HR and Employment Law
Speaker Profile:
Vanessa G. Nelson, SPHR, CLRL, teaches and trains leaders throughout the United States. She is founder and president of award-winning Expert Human Resources, which she founded to help companies maintain employment law compliance, avoid workplace litigation, reduce costs, and increase revenue. Ms. Nelson has been a speaker for multiple organizations, including:
Small Business Administration (SBA)
Saginaw Chamber of Commerce
Birch Run Chamber of Commerce
Flint and Genesee Chamber of Commerce
Genesee District Library
Saginaw Transit Authority Regional Services
Valley Area Agency on Aging
Mott Community College
Cumulus Michigan Back to Work Career Fair
Compliance Online
Compliance Training
Online Compliance Panel
Avant Resources
Train HR
Michigan Association of RV Parks and Campgrounds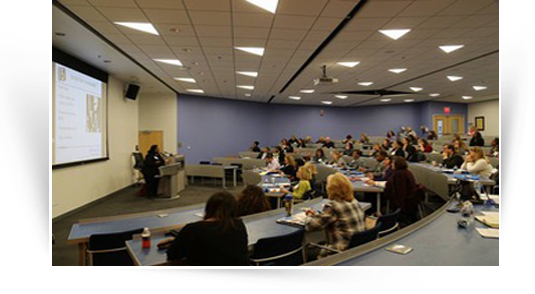 Ms. Nelson established Expert Human Resources  after observing companies' frustrations over compliance with constantly changing employment laws as well as continually dealing with workplace litigations and fines. Her clients include: McDonalds, Mass Transportation Authority (MTA), Suski Automotive, Old Newsboys, Pain Management Center, and Energy Sciences.
Vanessa authored/created/developed the following manuals to assist companies with employment law compliance and workplace litigation avoidance: How to Write Employee Documentation to Stand Up in Court!, Do-It-Yourself Employee Handbook, Employment Policies Now!, as well as, Consultants: How to Land a New Client Every Week Without Bustin' Your Butt! to help Consultants prioritize.
Ms. Nelson is a results-oriented HR consultant with a unique background in business management, spanning over 29 years at two corporations in Michigan. Her expertise includes: Corporate training, employment law, HR audits, labor relations, employee relations, workplace investigations, and policies and procedures. Additionally, Ms. Nelson has worked with companies to implement processes to improve conflict management and employee relations and has conducted harassment training to improve company efficiencies. She has helped companies save hundreds of thousands of dollars.
Ms. Nelson received her Master of Science in Administration/Human Resources Management from Central Michigan University, and a Bachelor in Business Management from Northwood University. She holds the Certified Senior Professional in Human Resources (SPHR) credential from Human Resources Certification Institute, Certified Labor Relations Leader (CLRL) from Michigan State University, and is Six Sigma White Belt certified.