Charley McClendon, Vice President of Employee and Labor Relations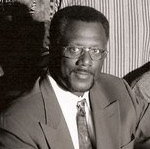 Charley McClendon, MA has over 30 years of experience in human resources and labor relations management. A retired Administrator for Labor Relations, from Hurley Medical Center, his experience includes ensuring legal compliance and development of policies and procedures.
Experience
Charley's experience includes:
Director and Administrator for Labor Relations for over 25 years
Compensation and benefits Manager
Lead Negotiator in Labor Negotiations with nine (9) bargaining units
Analyzed over 500 classifications to establish salary levels
Revised over 400 job descriptions to meet federal compliance
Education
Charley received a Master of Arts Degree from Central Michigan University and a Bachelor of Arts Degree from University of Michigan-Flint.
Training and Development
Charley has conducted multiple training sessions including "How to Conduct an Investigation" and "Employee Discipline and Termination".
Seth Seidell, Legal Consultant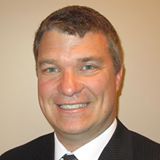 Seth Seidell, Attorney at Law, was born and grew up in Northern Michigan. Prior to and while going to college he worked in the construction field with a general contracting firm. During law school, he clerked for a mid-sized, full service law firm as well as for the Michigan Attorney General's office. He began his law career working for a short period of time for both a construction and asbestos litigation firm. From 1997-2012 he was General Counsel for one of the largest privately held professional employer organizations in Michigan, which provided companies outsourced services in the areas of human resources, payroll, benefits and risk management. While working at the professional employer organization, he worked with many small businesses in several states and in various industries. In addition to his General Counsel duties he was in leadership and management positions including: Vice President of Operations, Senior Vice President, Chief Operating Officer and President.
He has served on several local and national industry boards and has published articles in both local and national trade magazines. He was a mediator for several years for small claims court.
Education
Seth received his Bachelor of Arts Degree in Political Science from Oakland University in 1992. He received his Juris Doctorate (Cum Laude, Law Review) from Thomas M. Cooley Law School in 1997.  He was Admitted to State Bar of Michigan in 1997 and the U.S. District Court Eastern District of Michigan in 1997.
Experience
Seth's primary areas of legal practice include:
Business and corporate matters
Employment issues
Contracts
Payroll tax
Insurance
Unemployment
State administrative issues
Social security disability