Many times my first contact from an employer is due to their organization being fined for non-compliance or because they are being sued and suffering expensive litigation. In many cases, these unfortunate events could have been prevented with adequate employment law training and administration.
Therefore, to ensure you are protecting your organization, we are listing 10 of the crucial employment laws that every leader should know. Please share with other leaders to help them protect their organization. Please note: Always consider state and local laws in day-to-day administration of laws.
1.  Title VII of the Civil Rights Act – Prohibits Job Discrimination in the workplace. Prohibits discrimination in hiring, firing, or pay based on a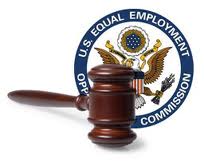 person's race, religion, color, sex (including pregnancy and gender identity), genetic information, national origin, and any other protected class. It also protects individuals from harassment in the workplace, including sexual harassment.
2.  Fair Labor Standards Act (FLSA) – Establishes minimum wage and overtime wage for non-exempt employees. FLSA is the main wage law. It sets federal minimum wage (many states have higher minimums) and requires time and one-half overtime pay for hourly employees who work more than 40 hours in a workweek. FLSA also limits the number of hours and type of duties that teens (child labor) can work. FLSA also defines which employees are considered exempt and non-exempt for the purposes of carrying out the law. The law further addresses what work time needs to be paid, including: Waiting, on-call, training/meetings, travel time, as well as rest periods, meals, and breaks.
3.  Family and Medical Leave Act (FMLA) – entitles employees who have worked at least 1,250 hours over 12 months, at location that employs 50 or more employees within a 75 mile radius; to take job-protected leave for specified family and medical reasons with continuation of group health insurance coverage under the same terms and conditions as if the employee had not taken leave. When employees request leave, the employer should listen for requests that would meet the FMLA requirements.
4.  Age Discrimination in Employment Act  (ADEA) – Prohibits employment discrimination against anyone at least 40 years of age in hiring, terminations, pay, training programs, promotions, wages, benefits, or other terms and conditions of employment. To discourage treating employees or applicants less favorably because of their age.
5.  Americans with Disabilities Act (ADA) – Prohibits job discrimination against qualified people with disabilities (i.e., those who can perform the job's essential functions with or without a reasonable accommodation).  The law also requires an employer to provide reasonable accommodation to an employee or job applicant with a disability, unless doing so would cause "undue hardship" for the employer.
6.  Equal Pay Act (EPA) – Prohibits gender based wage discrimination between men and women in the same establishment who perform jobs that require substantially equal skill, effort, and responsibility, under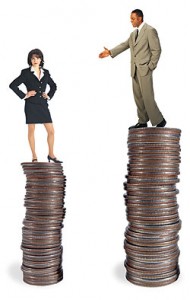 similar working conditions. The EPA prohibits employers from paying female employees less than male employees for equal work on jobs that require equal skill, effort, and responsibility.  (In collaboration with Human Resources, supervisors should ensure employees of both genders are paid equally, if they do the same job)
7.  Occupational Safety and Health Act (OSHA) – Ensures employers provide employees with a work environment that is free of recognized hazards that could cause serious physical harm and also in compliance with occupational safety and health standards. Employers are also responsible for ensuring employees receive safety training, assessing hazards in the work area, determining the type of protective equipment needed, investigating incidents, inspecting equipment, and reporting all accidents, incidents, and injuries that occur.
8.  Pregnancy Discrimination Act (PDA) – Prohibits discrimination on the basis of "pregnancy, childbirth, and related medical conditions."  Women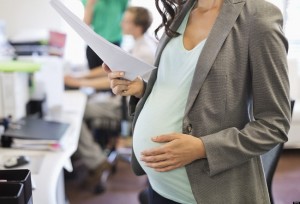 who are pregnant or affected by pregnancy-related conditions must be treated int he same manner as other applicants or employees with similar abilities or limitations.
9. Immigration Reform and Control Act (IRCA) – IRCA makes it illegal to hire and employ undocumented immigrants. Employers must verify identification and workplace eligibility for all hires by completing I-9 Forms.
10.  Uniform Guidelines on Employee Selection Procedures (UGESP) –Prohibits selection policies and practices from having an adverse impact on the employment opportunities for any race, sex, or ethnic group, unless it is a business necessity. These procedures are designed to provide a framework for determining the proper use of tests and other selection procedures.  The Uniform Guidelines provide standards for the proper use of employment testing, including the definition of discrimination in testing, appropriate means of validating selection procedures which may be discriminatory, acceptable methods of establishing and implementing cutoff scores (or pass points) on selection procedures, and the documentation of validity for selection procedures. The Uniform Guidelines pertain to any and all selection procedures which are used as the basis for any employment decision, including hiring, promotion, demotion, referral, retention, licensing and certification, training, and transfer.
Leaders should understand the essentials of the above laws, as well as be aware of other employment laws, i.e. federal, state, and local, that apply. It is crucial to train leaders and ensure they remain up-to-date with any changes in regulations.