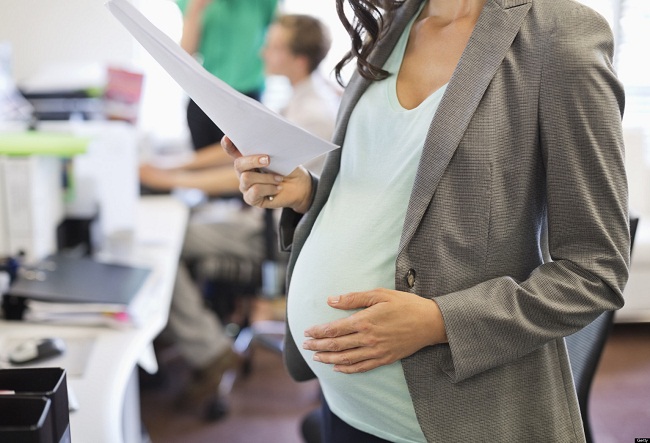 Recently, the Equal Employment Opportunity Commission (EEOC) issued its first enforcement Guidance on pregnancy discrimination in 31 years. The Guidance redefines the circumstances in which an employer is required to accommodate pregnancy restrictions and represents a significant departure from the current guidelines. EEOC spokesman, Christine Nazar, stated the Pregnancy Discrimination guidelines were updated, "because we continue to receive a high number of blatant pregnancy discrimination charges, despite the fact its been 36 years since the passage of the Pregnancy Discrimination Act."
The Guidance explains that employers must offer pregnant employees the same benefits as it offers to employees with other medical-related conditions, such as light duty, reasonable accommodations, modified tasks, alternative assignments, and leave. In other words, a pregnant employee cannot be denied access to an accommodation, such as light duty work, on the grounds that pregnancy is not a disability, if disabled employees with similar restrictions have been permitted to perform such light duty work. The EEOC's position is that if non-pregnant employees are offered these options, an employer must also offer them to pregnant employees to be in compliance with the Pregnancy Discrimination Act; absent showing that the policy is job related and consistent with a business necessity.
The EEOC also outlined that past, present, and potential pregnancies are covered and can be the basis of pregnancy discrimination. Additionally, the EEOC acknowledged that pregnancy itself is not a disability, but it outlined that employers have obligations under the ADA to accommodate pregnant employees, because an impairment's cause is not relevant in determining whether the impairment is a disability. The EEOC noted that many pregnancy-related impairments could be considered disabilities and thus entitled to accommodations. The Guidance lists several pregnancy complications that may be disabilities within the meaning of the ADA, including, but not limited to, cervical insufficiency, anemia, sciatica, carpal tunnel syndrome, gestational diabetes, nausea that can cause severe dehydration, abnormal heart rhythms, leg swelling due to limited circulation, and depression.
The Guidance also suggests that policies restricting light duty assignments, restrictive leave policies, or indeed even certain job requirements themselves (such as weight lifting requirements) can have a disparate impact on pregnant women, and if such an impact is established, an employer must prove that the policy/requirement is job related and consistent with business necessity. However, even where the employer does show that a requirement is necessitated, a Pregnancy Discrimination Act violation can still be found if there is a less discriminatory alternative that meets the business need and the employer refuses to adopt it.
EEOC Suggested Best Practices
The EEOC lists several "best practices" for employers to comply with the Guidance, including:
Develop, disseminate, and enforce a strong policy based on the requirements of the PDA and the ADA. (Make sure the policy addresses the types of conduct that could constitute unlawful discrimination based on pregnancy, childbirth, and related medical conditions as well as ensure that the policy provides multiple avenues of complaint)
Train managers and employees regularly about their rights and responsibilities related to pregnancy, childbirth, and related medical conditions
Respond to pregnancy discrimination complaints efficiently and effectively.
Investigate complaints promptly and thoroughly.
Protect applicants and employees from retaliation.
This Guidance shows employers how the EEOC will approach pregnancy discrimination charges. Employers should review their policies related to leave, light duty, and other accommodations.