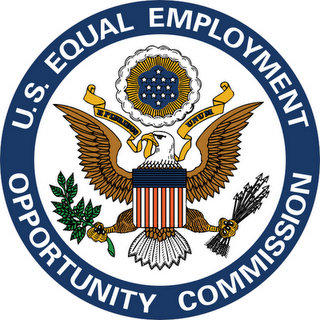 On February 4, The US Equal Employment Opportunity Commission (EEOC) released the FY 2014 claims, enforcement, and litigation statistics/data. The fiscal year ran from October 1, 2013 to September 30, 2014. The number of discrimination charges filed with the Equal Employment Opportunity Commission (EEOC) that included allegations of retaliation reached an all-time high in FY 2014, according to newly released enforcement and litigation statistics. More than 2 in 5 of the charges that the EEOC received in FY2014, 42.8%, alleged some form of retaliation against an employee for pursuing discrimination claims. Additionally, for the fifth year in a row, retaliation has taken it place as the #1 EEOC claim, toping race, sex, age, and disability charges.
Each year, the EEOC issues charge data by statute and region, as well as litigation statistics. The EEOC released that there were 88,778 charges filed with the EEOC in FY2014, October 1, 2013 through September 30, 2014.
Highlights from this year's data include:
Retaliation 42.8% (37,955 claims)
Race – 35% (31,073 claims)
Sex – 29.3% (26,027 claims)
Disability – 28.6% (25,369 claims)
Age – 23.2% (20,588 claims)
National Origin – 10.8% (9,579 claims)
Religion – 4.0% (3,549 claims)
Color – 3.1% (2,756 claims)
Equal Pay Act – 1.1% (938 claims)
Genetic Information Nondiscrimination Act (GINA) – 0.4% (333 claims)
Monetary Awards
Monetary awards totaled $339.5 million, which included: Title VII claims $15.3 million in awards; those alleging ADA violations produced $3.7 million in awards; those alleging ADEA violations, $1.9 million.
The most charges were filed in the following states: Texas (8,035); Florida (7,528); and California (6,363).
A detailed analysis of the EEOC's charges, litigation, regulatory developments, and noteworthy case developments can be found in the EEOC Press Release. Please click on the following link to read the EEOC Press Release in entirety.
What should employers do?
Make sure your employee handbooks are up-to-date
Review policies to make sure they are appropriate for your company
Have a complaint procedure and communicate it to employees
Ensure disciplinary process is applied constantly and appropriately
Make sure managers and supervisors are trained regarding retaliation and employment laws
If you receive a claim, take steps to make sure retaliation does not result
Or, call Expert Human Resources! We can help. Call us today at (877) 356-6175 or email us.