Last year, I ran into Joe at a networking event for one of the out-of-state chamber societies. Joe manages an organization with about 1,000 employees. He told me that he was having trouble with excessive new hire turnover. He shared that new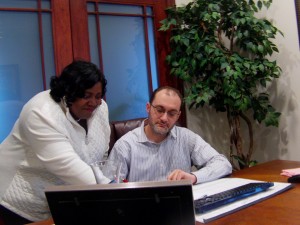 hires "stayed about 2 months or 3 months and then left." I was surprised to hear this, as Joe's company appeared to be doing well. We talked for about an hour or so and our discussion led to my company performing an HR Audit to determine the root cause of the "new-hire turnover".
Well, it didn't take very long to reveal the issue…
The Mistake:
Joe's HR Representative would receive a request to fill a position. For example, request to fill the Office Manager open position. The HR Representative would go to his computer; pull up the Office Manager job posting from the last Office Manger vacancy, post the position, interview, and hire the best candidate (per his opinion). You may be thinking, "what's wrong with that?" Well, the problem is the HR Representative did not communicate with the Director or Manager of the position to be filled. He just began working to fill the position, without really knowing exactly what the job entailed. It is also obvious that the HR Representative was not "at the table" for strategically planning the needs of the department. This mistake could easily cause the organization to make a "wrong" hire or bad hire, which could prove costly.
How to Fix the Mistake
The success of the organization is dependent upon employee performance. Not only should the HR Representative be involved in strategic planning, the HR personnel should be in constant communication with managers and Directors regarding staffing requirements. Therefore, I highly recommend that employers conduct a job analysis for all jobs to be filled. Especially jobs that have not been filled within the past 2+ years, or where there has been high turnover.
According to Human Resources Management, a job analysis is the "systematic process of determining the skills, duties, and knowledge required for performing jobs in an organization." Conducting a job analysis helps to identify the tasks to be performed as part of the job duties. Traditionally, it is an essential and pervasive HR technique and starting point for other HR activities."
In today's rapidly changing work environment, the need for a sound job analysis system is critical. New jobs are being created, and old jobs are being redesigned or eliminated. A job analysis conducted only a few years ago may now be obsolete or restructured. A job analysis provides a summary of a job's duties and responsibilities, its relationship to other jobs, the knowledge and skills required, and working conditions under which its tasks are performed. (Mondy and Martocchio)
In summary, it is important to conduct a job analysis for open positions to:
· Review and evaluate the job tasks and responsibilities.
· Identify obsolete duties as well as add needed duties.
· Ensure the right people are recruited for the job and have the knowledge, skills, and ability to perform the job.
· Develop ADA (Americans With Disabilities Act) compliant job descriptions.
It is extremely important to have great knowledge of the job you are hiring for in order to avoid turnover and not throw money away.
This is an except from my new book, 101 Costly HR Mistakes and How to Fix Them! Click this link to purchase today!: http://a.co/axRDhcw
#101CostlyHRMistakes