Provides Guidance on Completing and Retaining Form I-9
U.S. Citizenship and Immigration Services (USCIS) has released an updated M-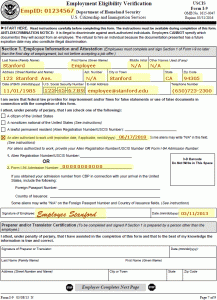 274, Handbook for Employers, which provides guidance for complying with the requirements of Form I-9, Employment Eligibility Verification.
Updated Handbook
Among other things, the updated handbook provides information and answers on the following topics:
Completing Form I-9;
Retaining Form I-9;
Unlawful discrimination and penalties for prohibited practices; and
Acceptable documents for verifying employment authorization and identity.
Click here to access the updated handbook.