Employers Are Not Required to Submit I-9s to USCIS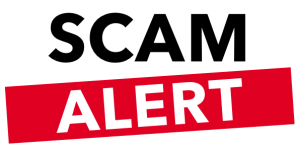 The U.S. Citizenship and Immigration Services (USCIS) recently issued an alert warning of scam emails that appear to come from USCIS and ask employers for Form I-9 information. The alert advises that employers are not required to submit Forms I-9 to USCIS.
According to the alert, the scam emails may:
Come from the fraudulent email address [email protected], which is not a USCIS email address;
Contain USCIS and Office of the Inspector General labels; and/or
Contain the employer's address and a fraudulent download button that links to the non-government web address uscis-online.org.
USCIS is directing employers to not respond to these emails or click the links in them, and to report any suspected scam emails to the Federal Trade Commission.